Ten ways to boost coffee flavor without adding lots of calories.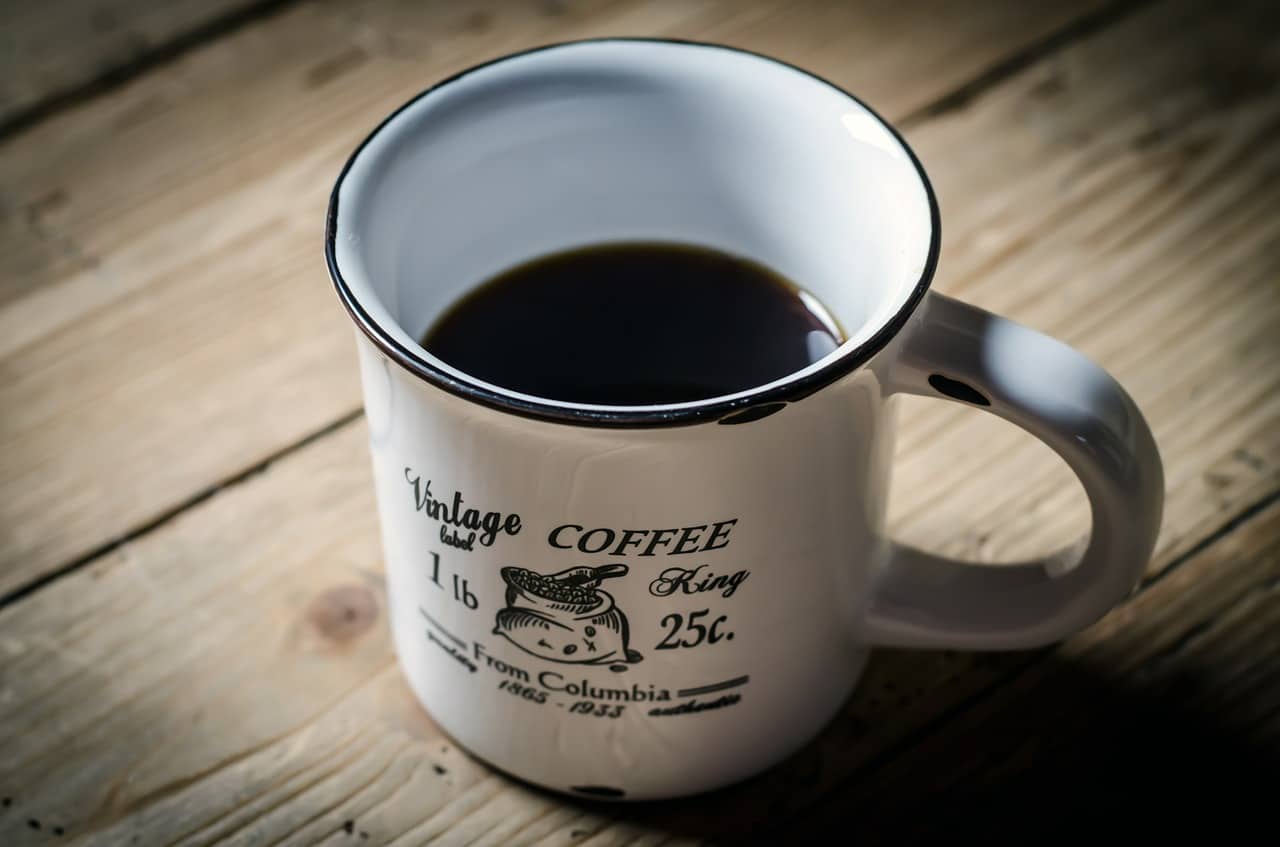 I love my cup of coffee in the morning.  Morning Joe (not the crappy TV show) is a great way to start the morning.  I like most of you need a little help getting moving in the morning, and my wife would say that I can be downright grumpy without a few cups.  Most of my coworkers have learned to wait until I have a few cups before you try to interrupt my family routine. Many research articles have touted the health benefits of a few cups a day, but you can easily fall into the trap of expanding your waits if you do not watch what you are adding to your morning cup.  
Like I indicated above, studies have shown that drinking coffee has health benefits that extend beyond helping us become less grumpy and more alert.  Coffee actually decreases the risk of all-cause mortality, coffee lowers your risk diabetes type 2,  and coffee consumption is safe for most of us.  If the grumpiness from above sounds familiar and you are trying to loose of maintaining your weight. The good news is you do not have to avoid coffee to avoid the calorie traps of additives.  This addition means that you can add flavor to the cup without adding a lot of calories and still enjoy all the research-proven health benefits of coffee and avoid starting the grump wars that will occur if you don't have that morning pick me up.  
List ten ways to increase flavor in coffee with fewer calories:
Black flavored coffees:  I personally love the candy cane or peppermint coffees from Christmas, and a good cup of pumpkin spice coffee is not just for Thanksgiving.  There are near a limitless variety of pods and beans available to brew your next cup.  As long as it is unsweetened, you can treat your taste buds without adding any calories.  Many of them are so flavorful, so I can drink it black.  
Cinnamon:  Cinnamon is a true gift from God.  It is full of flavor with nearly zero calories.  After brewing that cup of Joe, add up to a 1/4 tsp of cinnamon right into your cup.  You will find the spice it adds to similar to a Cafe Mexicano I get from my local coffee shop.  The best part is cinnamon lowers your risk of obesity and metabolic syndrome.  
Cocoa: Adding a little cocoa or chocolate powder can make your morning cup of coffee a pseudo-mocha.  It is low in calories and loaded with antioxidants.  All you have to do is sprinkle a little on the top of your coffee and stir.  It will add a lot of flavor with a lot fewer calories than the mocha.  Cocoa has been reported to help lower blood pressure, cholesterol, and your risk of diabetes type 2 and heart disease.  The best part is that there is evidence cocoa will help with weight loss.  
Mint: We all love mint tea, but what about mint coffee.  I love a good peppermint espresso.  There is research that indicates that not only is mint flavorful but mint might also help with weight loss, so mint it up.  
Cayenne: Spicing up your coffee a little can add a little flavor.  Cayenne has been shown to help lower your blood pressure and cholesterol, and cayenne may help with weight loss.  It is as simple as add a dash of cayenne into your morning cup of coffee.  Start slowly by adding some because this spicy-food lover's ingredient might be too much for some.  
Nutmeg:  Nutmeg adds a flavor similar to the holiday favorite eggnog.  Add it with a little stir will add a little festive spirit.  I have found that a little bit goes a long way and is better with a drop of honey.  
Pumpkin Spice:  Pumpkin spice mixture is most commonly a mix of ground cinnamon, ginger, nutmeg, allspice, and cloves.  This spice is my favorite, and I have it year-round.  It really adds a change of pace to standard black coffee.  
Vanilla: Vanilla extract is high on flavor and low in calories.  If you like to sweeten your coffee, vanilla may add a natural sweetness without all the sugar. Try a few drops of pure vanilla extract in your next cup. 
Cardamom:  Cardamon has a rich, warm taste that goes great with coffee.  It is a common ingredient added to coffee in Israel and Turkey.  The best part is that it adds a lot of flavor with limited calories.  It has a natural diuretic effect and may help you lose weight.  
Coconut oil: Coconut oil is a healthier fat that adds a little sweetness and lightens the bitterness of black coffee.  Be careful with how much you add because it is energy-dense, but then again it does not take much to add a lot of flavor.  I often add it with a little vanilla.  Coconut oil may also help with weight loss.  
Orange Juice: This addition is a refreshing addition to coffee.  Orange juice topped with coffee or espresso is increasing in popularity.  This sweet mixture will be a welcome addition to your breakfast cup of Joe. 
The bottom line:  The empty calories of sugar or creamer can kill a weight loss plan.  Many of us love a good cup of coffee from our local barista, but many of them are packed with extra calories you don't need.  If you're trying to stay healthy and avoid unneeded calories, consider substituting these tricks for your calorie-packed coffee drinks.  You can even add ice and blend if you prefer them cold.